Posted November 21st, 2009 by
ucatchtrout
Tags:
Chicago Bulls
,
Featured
,
Portland Trailblazers
,
Chicago Bulls
,
Portland Trailblazers
1%
Game Preview………..Nov 23, vs Chicago Bulls
Nov 23 vs Chicago Bulls
Gametime 7 pm Pacific Time
CSN
95.5FM The Game
After taking Sunday off, the Blazers battle the Bulls Monday night in the Rose Garden.
The injury bug has bitten the Bulls this season. They will be playing without the services of three of their players. Aaron Gray (Stress fracture of his left fibula), Jerome James (right Achilles), and Tyrus Thomas (broken arm) will all skip this game.
This will be the fourth game of a six game road trip for the Bulls, and is part of what they call their annual "Circus Trip". Every year in November the Ringling Brothers Circus moves into the United Center for a couple of weeks and the Bulls and the Black Hawks are forced to take to the road.
With our big front line, you'd think we have no trouble dominating the boards. But since we've gone smaller with our starting lineup we have had trouble rebounding against some teams. Joakim Noah has been a rebounding machine for the Bulls this year and has led the league or been near the top in this statistic all season. Noah, as I recall, was manhandled and completely frustrated by our frontline in last seasons games with the Bulls. It will be fun to see how he does against them this season.
For more information on the Bulls, you can click on this link and view the teams 2009-10 media guide. The team publishes it online. That is way cool. I wish the Blazers would do this.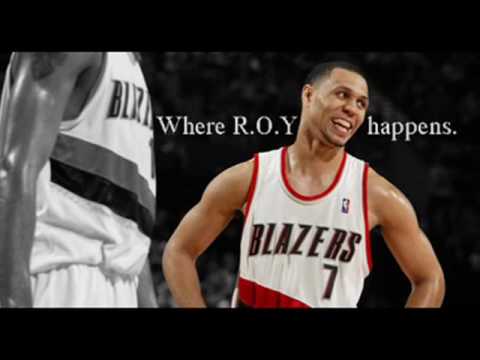 Projected starters
Portland Trailblazers



Steve Blake-PG
Brandon Roy-SG
Martell Webster-SF
LaMarcus Aldridge-PF
Greg Oden-Center
Projected starters
Chicago Bulls








Derrick Rose-PG
John Salmons-SG
Luol Deng-SF
Joakim Noah-Center
Taj GIbson-PF
As always there will be pregame, gametime, and postgame discussion of the game in the Club Blazers gameday forums.

There will also be discussion of the game in the forums at Club Bulls.
Be sure to catch the video recap and hdtv highlights of the game at the Club Blazers gameday forums in the video highlights section.

IF YOU HAVEN'T YET ENTERED THE CONTEST TO WIN A FREE TRAILBLAZER JERSEY OR HOODIE YOU SHOULD DO SO NOW!!!!
Its easy to win. Just enter your prediction of who will win in game threads. If you enter the contest late, YOU CAN STILL WIN, if you are good enough at predicting the outcome of games.
Whoever picks the winning team the most times wins a Trailblazer jersey or hoodie. The winner will be able to choose from a selection of items at the BLAZERS ONLINE STORE, and their prize will be delivered directly to them, courtesy of Club Blazers.
TO ENTER, YOU MUST CLICK ON THIS LINK TO THE GAMEDAY FORUMS AT CLUB BLAZERS AND FOLLOW THE DIRECTIONS THERE!!!!
Written by
ucatchtrout