Posted November 28th, 2009 by
ucatchtrout
Tags:
Miami Heat
,
Portland Trailblazers
,
Miami Heat
,
Portland Trailblazers
1%
Game Preview……Dec 1st vs Miami Heat
Dec 1 vs Miami Heat
Gametime 7 pm Pacific Time
KGWTV-HD
CSN
95.5 FM
Our first look at the Miami Heat this season will be at home in the Rose Garden Arena.
This game is also the first game of our December jersey contest. If you haven't entered yet, there is no time like the present. To enter, just CLICK ON THIS LINK to the gameday forums at CLUB BLAZERS and follow the directions there!!!!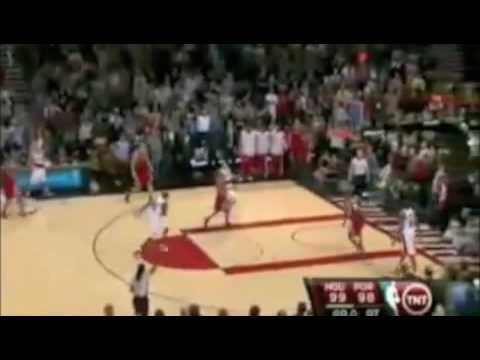 Projected starters
Portland Trailblazers



Steve Blake-PG
Brandon Roy-SG
Martell Webster-SF
LaMarcus Aldridge-PF
Greg Oden-Center
Projected starters
Miami Heat








Mario Chalmers-PG
Dwayne Wade-SG
Quentin Richardson-SF
Michael Beasley-PF
Jermaine O'Neal-Center
As always there will be pregame, gametime, and postgame discussion of the game in the Club Blazers gameday forums.
Be sure to catch the video recap and hdtv highlights of the game at the Club Blazers gameday forums in the video highlights section.

IF YOU HAVEN'T YET ENTERED THE CONTEST TO WIN A FREE TRAILBLAZER JERSEY OR HOODIE YOU SHOULD DO SO NOW!!!!
Its easy to win. Just enter your prediction of who will win in game threads. If you enter the contest late, YOU CAN STILL WIN, if you are good enough at predicting the outcome of games.
Whoever picks the winning team the most times wins a Trailblazer jersey or hoodie. The winner will be able to choose from a selection of items at the BLAZERS ONLINE STORE, and their prize will be delivered directly to them, courtesy of Club Blazers.
TO ENTER, YOU MUST CLICK ON THIS LINK TO THE GAMEDAY FORUMS AT CLUB BLAZERS AND FOLLOW THE DIRECTIONS THERE!!!!
Written by
ucatchtrout